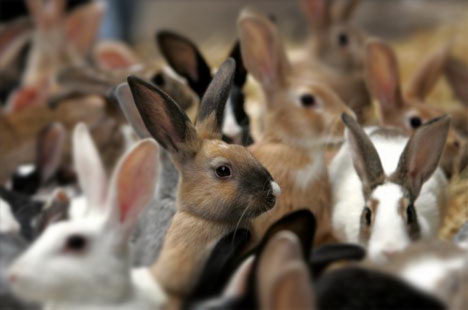 An Italian teacher has been sentenced to eight months in prison for killing two rabbits with a hammer in front of his pupils in an anatomy class, the animal protection association LAV said on Wednesday.
Carlo Rando, a trained surgeon, had ordered a delivery of four dead rabbits to be dissected for his class, the association said in a statement.
Two were dead when they arrived but the two surviving ones escaped into the classroom before being captured by the teacher.
He first tried to strangle them, then punched them and finally finished them off with a hammer in front of terrified teens, LAV said.
"Horrific scenes worthy of an abattoir were played out in front of minors," the group said, hailing "the courage of other teachers and pupils who wanted to denounce the terrible actions of their teacher".K
Michela Kuan, a biologist working for LAV, said: "Such barbaric methods are unacceptable not just from an ethical standpoint but also because they are completely useless since anatomy is no longer taught by dissecting animals."